During SukkotLit. Booths or huts Sukkot is the autumn harvest Festival of Booths, is celebrated starting the 15th of the Jewish month of Tishrei. Jews build booths (sukkot), symbolic of the temporary shelters used by the ancient Israelites when they wandered in the desert. Traditionally, Jews eat and sleep in the sukkah for the duration of the holiday (seven days in Israel and eight outside of Israel). The lulav (palm frond), willow, myrtle, and etrog fruit are also waved together., we read the words of Kohelet (Ecclesiastes).  At first, reading Kohelet's words may seem incongruent to this joyous festival. The book includes the thoughts and opinions of an older man (potentially, as tradition teaches, King Solomon) looking back on his life. Kohelet is negative about his life experiences, calling them all "vanity" or empty.  Whether one had an amazing life, an enormous amount of fun, loved deeply or struggled every day, it does not matter to him. Time passes and life will end.
There is a seasonal message echoed in Kohelet, which perhaps is the reason for pairing it with this holiday. Like the temporality of the SukkahLit. hut or booth A temporary hut constructed outdoors for use during Sukkot, the autumn harvest festival. Many Jews observe the mitzvah of living in the Sukkah for the week of Sukkot, including taking their meals and sleeping in the Sukkah. and the leaves on the trees, life is fragile and impermanent. Sukkot reminds us that we are meant to rejoice, despite our fleeting time.
I struggle with Kohelet. He recalls his experiences only to discard them as vanity. Kohelet struggles with aging, presenting the process pessimistically. Many of us struggle with this process, too. But what else does Judaism teach about this life stage?
Psalm 92, the Psalm for ShabbatShabbat is the Sabbath day, the Day of Rest, and is observed from Friday night through Saturday night. Is set aside from the rest of the week both in honor of the fact that God rested on the seventh day after creating the world. On Shabbat, many Jews observe prohibitions from various activities designated as work. Shabbat is traditionally observed with festive meals, wine, challah, prayers, the reading and studying of Torah, conjugal relations, family time, and time with friends., offers a weekly alternative to Kohelet's views on aging. The psalm reminds us of the value our actions and relationships bring to the world.
Here is a melodic setting of the psalm you may be familiar with:
Tzaddik katamar yifrach k'erez balvanon yisgeh

Sh'tulim b'veit Adonai, b'chatzrot eloh-einu yafrichu

Od y'nuvun b'seivah, dsheinim v'raananim y'hiyu

L'hagid ki Yashar Adonai

Tzuri v'lo avlata bo.
Tzaddik katamar yifrach k'erez balvanon yisgeh: The righteous will flourish like a palm tree, growing tall like a cedar in Lebanon
Planted in the House of Adonai, b'chatzrot eloheinu yafrichu: they will blossom (in the vineyards of their G-d)
Od Y'nuvun b'seivah, d'sheinim v'raananim y'hiyu: They will bear fruit in old age, remaining ever fresh
Psalm 92 pronounces that those with Seivah/grey hair are still capable of producing fruit. Even in our older years, we can and should contribute to our families and community. Tall like palm trees and cedars, we can stand as pillars of wisdom, stretching our branches out to others. Instead of life being 'vanity' or pointless, Psalm 92 directs us to realize that aging is generative. Unlike Kohelet, how we live and what we do has purpose. Life may be fleeting, but we live on through the impact we made on others. May we continue to blossom throughout our lives—sharing our gifts with others. May we produce, flourish, give, and engage—no matter our age.
Here are some questions to help you engage with positive aging:
How are you, or could you be, a pillar to those around you?
What does a flourishing or blossoming life look like for you? Define 'quality of life' for yourself.
What contributes to your sense of flourishing? What activities, people or places help you experience a good quality of life?
---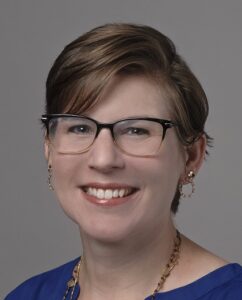 Rabbi Michelle Stern, BCC, manages the Spiritual and Religious Life department and serves as Chaplain for CJE SeniorLife, a Jewish eldercare social service agency in Chicago and its suburbs. In her role, Michelle guides religious life for clients and residents, primarily in CJE's assisted living and memory care center. She accompanies residents and their families through the aging process, providing pastoral and spiritual care, teaches classes on Jewish topics and leads worship. In 2019, she was recognized for her work by the Jewish Federation of Metropolitan Chicago by being awarded the Samuel A. Goldsmith Award. Michelle is a board certified chaplain through Neshama: Association of Jewish Chaplains, and previously served on their board. She received her rabbinic ordination from the Reconstructionist Rabbinical College and is a member of the RRA Ethics Committee. She is a graduate of Mount Holyoke College. Prior to joining CJE SeniorLife in 2016, Michelle was a staff chaplain in the emergency department and critical care unit at Mercy Medical Center in Baltimore, MD.
Tipat Torah

The Five Books of Moses, and the foundation of all of Jewish life and lore. The Torah is considered the heart and soul of the Jewish people, and study of the Torah is a high mitzvah. The Torah itself a scroll that is hand lettered on parchment, elaborately dressed and decorated, and stored in a decorative ark. It is chanted aloud on Mondays, Thursdays, and Shabbat, according to a yearly cycle. Sometimes "Torah" is used as a colloquial term for Jewish learning and narrative in general.

(A Drop of Torah) is a collaboration between Ritualwell and the RRA: The Reconstructionist Rabbinical Association. Each month a different Rabbi will share their drop of Torah with the Ritualwell community and how we can learn from it for our daily lives. Subscribe to our newsletter to receive these teachings directly to your email.