The Access Code: Naming God and Opening to Prayer
May 3 @ 12:00 pm

-

1:30 pm

EDT

Free
The first line of the traditional liturgical prayer is the petikhah (the opening), where we name and describe the One we will be in holy conversation with and then state the basic premise of the prayer. Traditionally, we gain access to God by praying to Adonai, Melekh HaOlam, the "Lord, King of the Universe," but we can call God by any name, gendered or not, hierarchical or not, depending of who or what we need to pray to or for. In this session, we will explore the petikhah and how to use it to create our own prayers.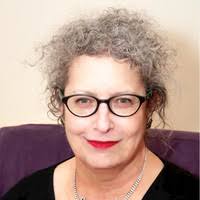 Trisha Arlin is a liturgist, writer, performer, and student of prayer in Brooklyn, NY. She has served as a liturgist, scholar, and artist in residence and taught for venues including the National Havurah Committee's Summer Institute, Ritualwell.org, Haggadot.com, and for synagogues around the country. She is a builder of Bayit's Liturgical Arts project. Trisha received a BA in Theater from Antioch College in 1975 and an MFA in Film (Screenwriting) in 1997 from Columbia University. In 2009/2010, Trisha was an Arts Fellow at the Drisha Institute. In 2011, she graduated from the sixth cohort of the Davennen Leadership Training Institute (DLTI). Trisha's liturgy has been used in services, for ritual occasions, and at venues of many denominations nationwide. She is the author of Place Yourself: Words of Poetry and Intention (a collection of liturgy and kavannot). Her work has appeared in a variety of journals, siddurim, and collections of liturgy and can be found online at TrishaArlin.com, Ritualwell.org, and opensiddur.org.
All sessions will be recorded and sent to participants. We encourage live attendance for you to get the most out of the experience.
We are happy to offer this session for free. A suggested $18 donation has been added to the ticket. If you are unable to donate, you may remove that suggested amount from the ticket. Please consider donating if you're able, to help us continue to offer free programs like this one.
Related Events