Support the Abayudaya Jewish Community in Uganda
The Ugandan government just announced its first confirmed case of COVID-19. For the Abayudaya Jewish Community in Uganda, already lacking in basic necessities like running water, this will be a difficult time. We are selling hand-crafted kippot and jewelry made by the Abayudaya community, and 100% of proceeds will go directly to purchasing rubbing alcohol, soap, hand sanitizer, gloves and masks. Learn more about how I connected with the community below.
---
I met Samuel Matiya Kigondere, or Bucky as he likes to be called, at the end of August 2019. He hails from the Namutumba Abayudaya main synagogue in Namutumba in Eastern Uganda (Abayudaya is the Ugandan word for "Jewish " or more literally "people of Judah").
He came to Philadelphia after working at Camp Ramah in the Berkshires, thanks to Ellen Frankel and Herb Levine, to collect siddurim, teffilin and tallitot from Germantown Jewish Centre to bring back to his community.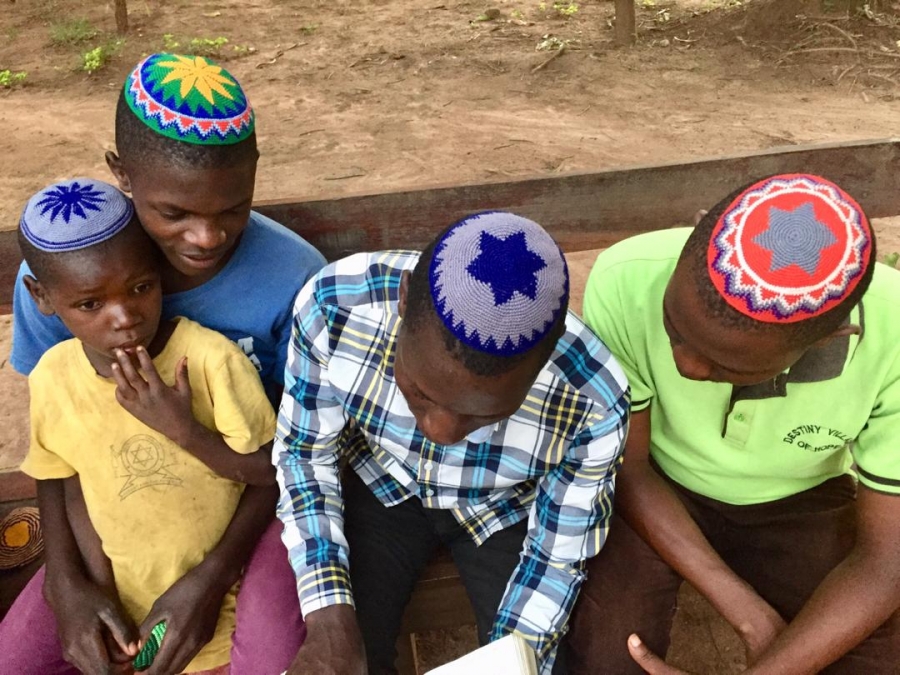 My family was excited to host him for Shabbos dinner. Over dinner he told us how his community came to convert to Judaism. 
In Bucky's own words: "During Ugandan dictator Idi Amin Dada's brutal rule there was a period of misery for the Abayudaya, a period characterized with destruction of synagogues, persecution of the Abayudaya because of their religious beliefs. This caused what was a thriving community to decline in terms of development and civilization. The Abayudaya Community in Uganda started way back in 1919, by a Buganda statesman, Semei Kakungulu who embraced Judaism. In 1917, he was given a Bible by the Christian missionaries as a tool to convert people to Christianity. While reading and preaching the word of the Bible, the Old Testament/the Books of MosesThe quintessential Jewish leader who spoke face to face with God, unlike any other prophet, and who freed the people from Egypt, led them through the desert for forty years, and received the Torah on Mt. Sinai. His Hebrew name is Moshe. spoke more to him, so he opted to put what he was reading into practice as a true believer, things like observing Shabbos, circumcision, kashrutJewish dietary laws. There are many specific regulations, but they cluster around three primary ideas: certain food are forbidden (shellfish, pork, etc.); mixing meat and milk is prohibited; animals must be slaughtered in a specific way which minimizes pain to the animal and all blood must be drained from the animal before it can be cooked and eaten. and observance of the High Holidays, as the Old Testament directs.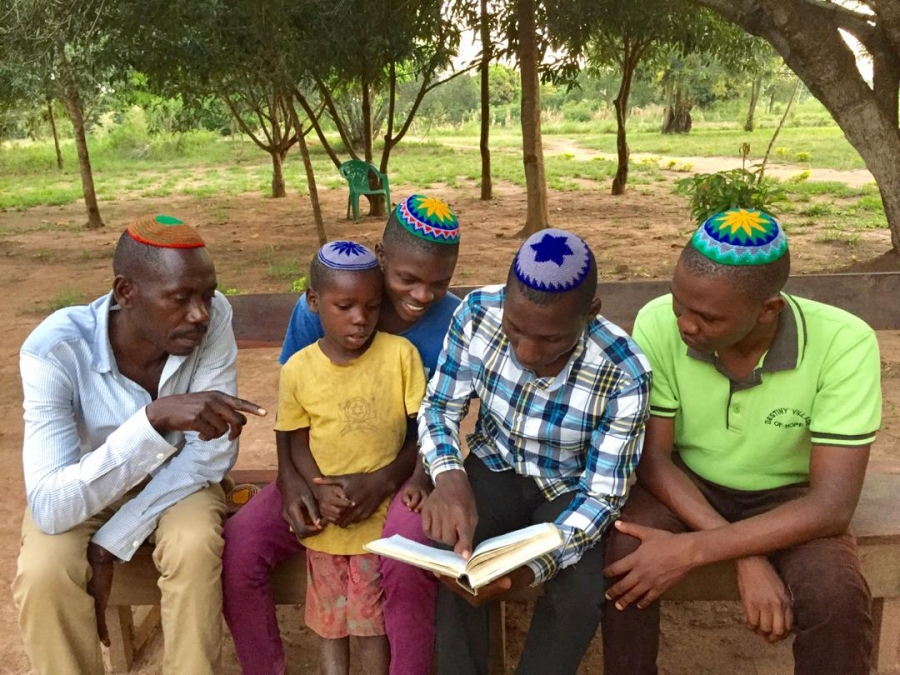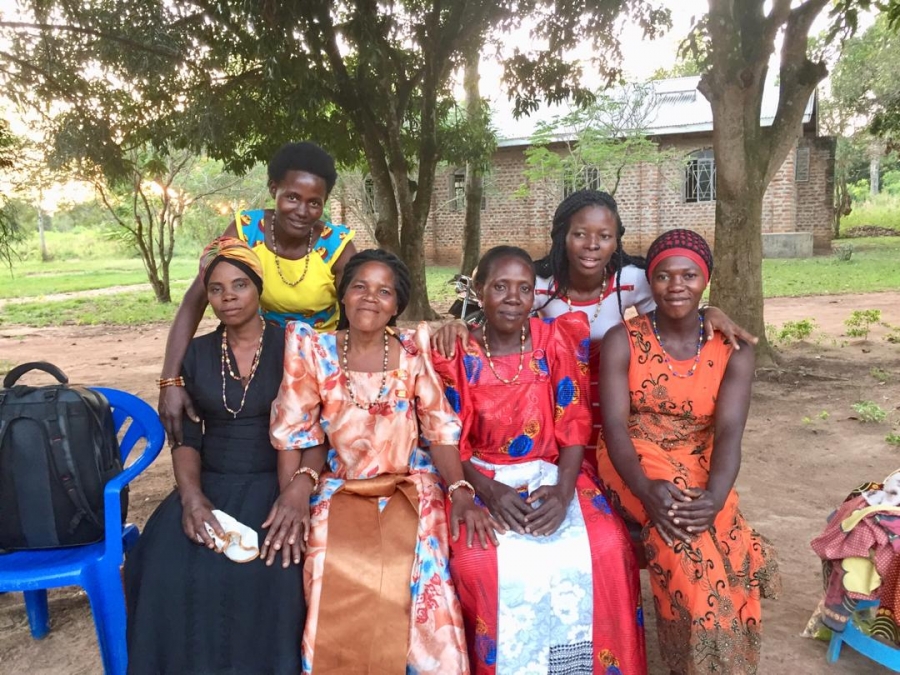 As a result he created his own movement called the "people of Judah" (Abayudaya) who followed, observed and acted according to the Old Testament/Torah. Judaism thrived until the rise of dictator Idi Amin Dada (1979) who wanted to do away with any other religions in favor of Islam. After his downfall (1988), the community saw the restoration of religious freedom by the next government, and this paved way for the revival of the Abayudaya under the leadership of elders like the current Namutumba Abayudaya Community spiritual leader Eri Kaidhiwa and other members who lived a dual identity and others who practiced Judaism in a secret. Since then, the Abayudaya strive to rebuild a once strong community, with few resources."
Bucky is now in the process of looking for seminaries in the U.S. where he can be ordained as a rabbi.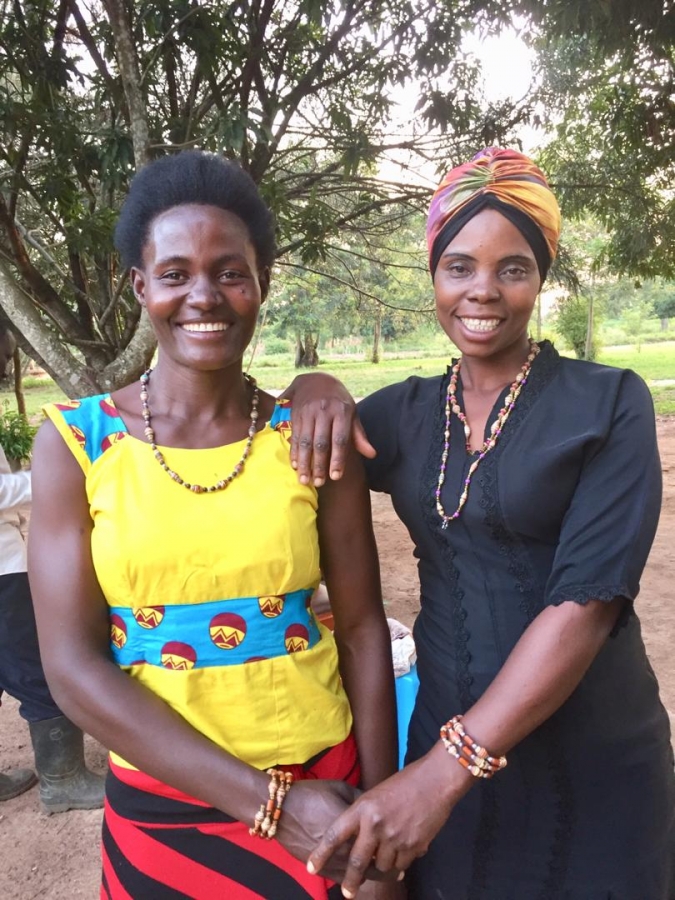 Bucky's village doesn't have basic necessities: running water, electricity, hospitals or paved roads. When it rains, the synagogue's roof, which was built with the help of volunteers in 2003, leaks. When it pours, the muddy roads make it difficult or impossible to travel to the nearest health clinic. Sicknesses like malaria, diarrhea and typhoid become fatal because the villagers lack access to medical care. Access to schools is also difficult; children have to walk long distances to getA writ of divorce. Traditionally, only a man can grant his wife a get. Liberal Jews have amended this tradition, making divorce more egalitarian. to school while hungry, and schools are unaffordable for the community members, which leads to many dropouts. Women and children spend hours fetching water from the central crowded water source. They have good crops, like maize, beans, cassava, rice and fruits, but they never have a surplus because they lack storage facilities and refrigeration.
Bucky traveled with a bag full of hand-crocheted kippot with bold patterns and hand-beaded necklaces and bracelets. We looked at his wares and asked him what he was going to do with these if he didn't sell them all in the U.S., which seemed likely because I met him about a week before he was set to return to Uganda. He said he didn't have a way of selling them back home because there are no markets, or at least no markets where tourists come, and he was hoping to sell them while he was in the U.S.
My mother and I felt moved to help Bucky's community, fellow Jews, who live with few resources and are struggling to pull themselves out of poverty, to get higher education and take care of the community members. We promised him to do our best to sell his wares and 100% of the proceeds will go to his community.
---
Sonia Gordon-Walinsky is an artist and educator who creates Hebrew and English calligraphy artwork on paper and clay. She is widely known for her unique personalized TorahThe Five Books of Moses, and the foundation of all of Jewish life and lore. The Torah is considered the heart and soul of the Jewish people, and study of the Torah is a high mitzvah. The Torah itself a scroll that is hand lettered on parchment, elaborately dressed and decorated, and stored in a decorative ark. It is chanted aloud on Mondays, Thursdays, and Shabbat, according to a yearly cycle. Sometimes "Torah" is used as a colloquial term for Jewish learning and narrative in general. artwork that she calls "Name Pasuk Art." Learn more at: https://soniagordonwalinsky.com/.