Starting at sunrise beneath the brilliant waning moon, I ventured into the desert with 70 clergy and humanitarian aid facilitators. In each of them I saw a face of the Divine.
As part of Faith Floods the Desert and No More Deaths/No Más Muertes, we headed deep into the remote wilderness to deliver water to border crossers. Border patrol has created a crisis of disappearance and death. We are here to affirm that giving and receiving humanitarian aid is a human right. That border crossers should be met with #waternotwalls and that the government should #dropthecharges against humanitarian aid workers.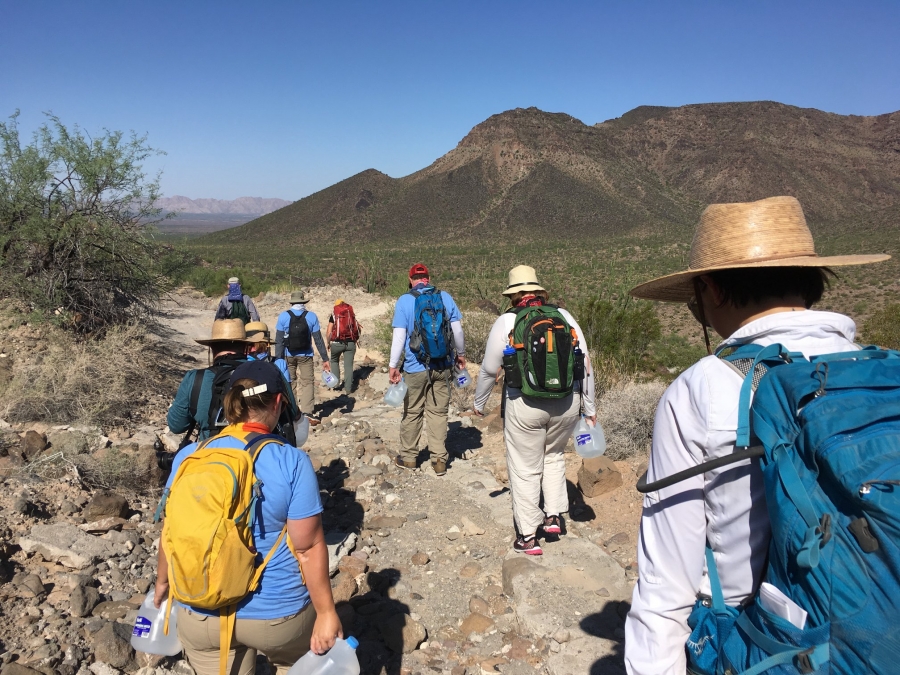 Together we delivered 125 gallons of water to some of the most remote parts of the West Desert of Arizona, which involved 1.5 hours on a dirt road by car and then another 1.5 hours by foot. The desert was devastatingly hot and the elements were relentless. Several people experienced heat exhaustion after an hour of exposure. I cannot imagine what a day or a week or a month would do to a person.
ָAs we placed the water, we wrote messages of love and hope for our amigos migrantes to encounter so that they know it is safe to drink. I offered a blessing that has new clarity and resonance for me. The blessing over the Source that gives life to the dead.
These gallons of water are life-saving measures. They are necessary humanitarian aid in the face of life-threatening conditions. It is an act of a faith and a testament to the presence of the Holy One to place water in the desert.
ברוך אתה יי אלהינו מלך העולם מחיה המתים
Blessed are you, who revives those on the verge of death.
To support the life-saving work of No More Deaths/No Mas Muertes donate here.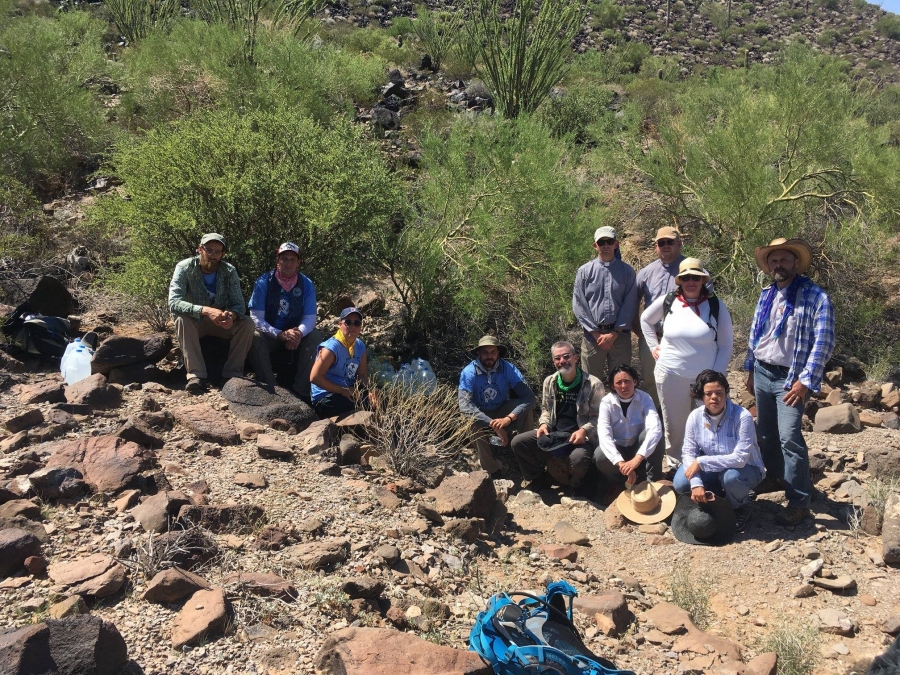 ---
Rabbi Ari Lev Fornari is the rabbi of Kol Tzedek synagogue in Philadelphia. Photos courtesy of Rabbi Ari Lev.